3 Relationships Important to Self Care
Self-care teaches us to be kind to ourselves. The benefits to both kids and adults are profound: such as increased self-knowledge, confidence, and better decision-making skills. Research suggests that the more we practice self-care, the more confident, creative, and productive we are.

Imagine giving children the tools to practice self-care by themselves. By forming a self-care routine, children gain the skills to manage future stressors in a healthy and productive way. Kids will cultivate lifelong healthy habits with themselves and others.

Here are three relationships important to self-care: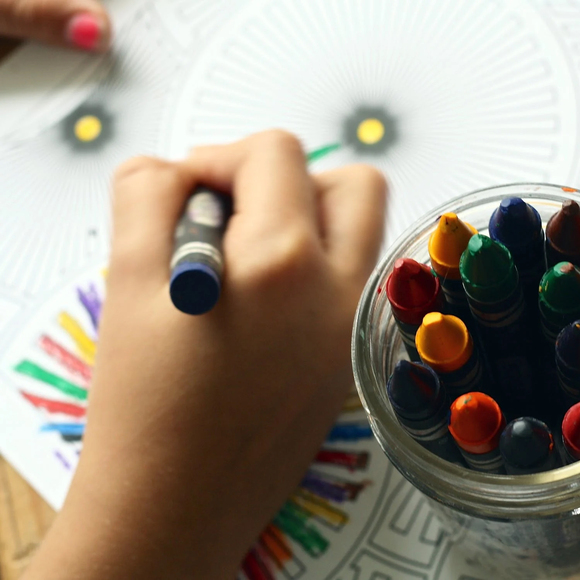 Relationship with Self
In today's busy society, we often find it hard to find time for ourselves. Take time for your self. "Me time" is important! Discuss with kids that it's important to making space for your individuality. Suggest activities that kids may do on their own, that they enjoy. Such as:
Practicing yoga
Coloring or craft time
Cultivating hobbies
Journaling
Listen and dance to music

Relationship with Technology
Screen time and using electronic devices is a ubiquitous part of growing up for most children today. Yet we spend so little time learning about the impacts of screentime on the brain, the eyes, and our mood.
Set boundaries for screen time and explain the reasoning to kids
Ask kids questions about their relationship with technology - by asking how much time they spent and what they spent their time doing
Put screens away at least one hour before bedtime
Do screentime activities together to discuss how they are using technology
Relationship with Others
How we take care of relationships is something we can model for children. We can also teach them about it through role-play, facilitated questions, self-inquiry work such as journaling and meditation, and through real-life exchanges with friends and family.
Check out our self-care for children course, part of the 95-hour children's yoga teacher training this fall.