Mindfulness to the Rescue:
Meeting the Mental Health Needs of Staff During the COVID-19 Pandemic

Madeline is the grant writer for the Quaboag school district, which includes title 1 (high poverty) schools. The teachers there are self-reported as burning out and completely drained. The student behavior had gotten to a point where teachers felt they couldn't go on.

We considered canceling the 3.5 hour workshop on Integrating Mindfulness Into the K-6 Classroom due to the Coronavirus Pandemic. The schools in this district are closed for a minimum of two weeks.

When I wrote to them, Madeline doubled down on needing this workshop for her team NOW. "Please emphasize self-care and personal practice over all else, Lara." I promised I would.

Her teachers sanitized the space and we kept people at a safe distance. 14 signed up and 18 came.

It was an emotional experience. Teachers were vulnerable and open, letting us know how and why they needed new tools.

When I asked how people were caring for themselves, it became clear very few of them were doing much of anything. I didn't ask about meditation, but any care practices. Some simply said they tried to get sleep, and others said they cared for their classrooms and families and didn't leave anything for themselves. Only a few were doing contemplative practices or yoga, and some did gardening or long walks. This was a room of people needing to break the false thought that being busy means they can't make time for themselves.

The truth is, time for yourself can be small incremental bits of care. 2 minutes of positive thinking before work. 5 minutes to call a good friend at lunch. 60 minutes to exercise this week. 5 minutes a day to practice meditation techniques so simple, children can do them. (That's what we were practicing)

My heart swelled standing there with these hardworking career educators, knowing I have a lifeline for them. I shared stories first, to acknowledge that I understand the struggle and to show the proof that the tools of mindfulness can promote better mental health outcomes for students and teachers alike. I spoke of teachers who were able to stay in the field with a renewed sense of purpose once they started to do more for themselves and to integrate small acts of presence into their teaching. The teachers walked over this bridge through their connection to being on the edge of leaving the field, needing to renew their purpose and enhance their tool belts. They crossed over to a place where they were ready and present to learn something that can alter their lives for the better.

Over 3.5 hours, I did lectures, story telling, experiential learning, small-group breakout sessions, and Q+A. We covered just half of the content from the How To Integrate Mindfulness lesson plan.

We planned when teachers would do short, daily practices for themselves. Some early in the morning, some in the parking lot at work, some at night, some with the classroom, while others were not totally sure yet. They used the planners I include in the content to mark down their goals. Starting small, so as not to overwhelm.

We went over the basics of activities. How to sit upright, doing so in short bursts to gain strength and posture. How to breathe through the nostrils. How to do meditations that are appropriate for children and yet comforting to anyone with a brain and body. We did many similar ones, to show you can find one that works for you and your students and eliminate ones that may upset or exacerbate you or your kiddos.

It was amazing to see teachers willing to try. They were not hesitant to speak or teach a colleague. In my experience, people do not show up even though they sign up. And still yet, they hesitate to participate. Something about the absolute chaos of the coronavirus outbreak had helped this team hit a bottom they were nearing from the major challenges this academic year had brought them. This tipping point spilled out right in front of me. We all stood up again after the shock and panic had collectively brought us and society to our knees.

I was flustered too.

We brushed each other off with present listening and I could support them with these tools.

It was one of the honors of my life to be there in their bravery.

I emailed Madeline to thank her for everything and we already set up a subsequent plan to train her district. I am so grateful they care about the longevity of their staff and children in Quaboag.

From the bottom of my heart,
Lara


Search
Join our Community
Exclusive access to free tools and learning materials straight to your inbox. Get our free Kindness and Mindfulness Sampler when you sign-up!
Recent Posts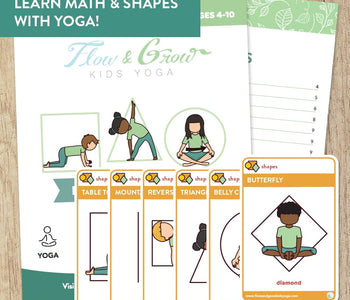 Yoga Poses and Activities for Early Math Skills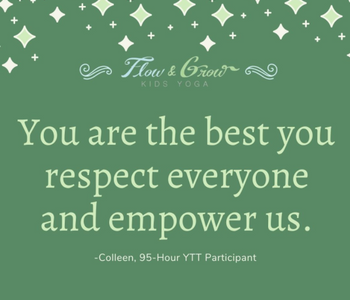 User Research feedback loops can improve your classes, courses, and content and create a bridge to new business. With ten years of experience creating student programs, professional development, teacher training,...
Kids Yoga Poses: Flower Pose Flower pose is a crowd pleaser when working with children. While it requires core strength and balance, learners can practice safely with a few safety...
Use mindfulness to help during these times.
Are you an educator or school administrator looking to bring mindfulness to the classroom? We are offering online-based Mindfulness Workshops for your educators. Our professional development training is specifically designed for educators to teach you the fundamentals of mindfulness through facilitated discussions, reflections, and guided mindfulness practices -- all online!

If you are interested, please fill out the form below:

Join our Community
Subscribe now to get 15% OFF for any first order. Exclusive access to free tools and learning materials straight to your inbox. Get our free Kindness & Mindfulness Sampler when you sign-up!